A Tiny Bit Lucky…. how do I start?  Well it is an adventure book about a young boy named Tom and his next door neighbours cat. In this story Tom's dad always wants Tom to play outside and not watch TV. He also has a mom who is weirdly addicted to collecting bin bags! Tom also has a sister who is allergic to dogs!!!!!! *GASP*
       Next door there is a cat who ends up pooping in Tom's back yard, a  TV show called the crazy fruit bunch and finally his crazy drama teacher who's made up his own language.
A Tiny Bit Lucky was written by Tom Gates and illustrated by L.Pichon ( Liz Pichon ). It was published on the 8th May 2014, the same day Nora Roberts was nominated one of the best selling authors in the USA. This book has been rated 4.5 stars for its outstanding story line, its glamorous front cover and its beautiful pictures or should I say doodles….
Here are some other fantastic books by Tom Gates; The brilliant world of Tom Gates, Excellent Excuses and other good stuff, Everything's Amazing ( sort of ), Genius Ideas… mostly, Tom Gates is absolutely fantastic! (at some things), Best book day ever, Tom Gates extra special treats, YES! no. (Maybe. . .), Top of the class!, Tom Gates super good skills (nearly) and finally Dogz Zombiez.  These are what all the books look like!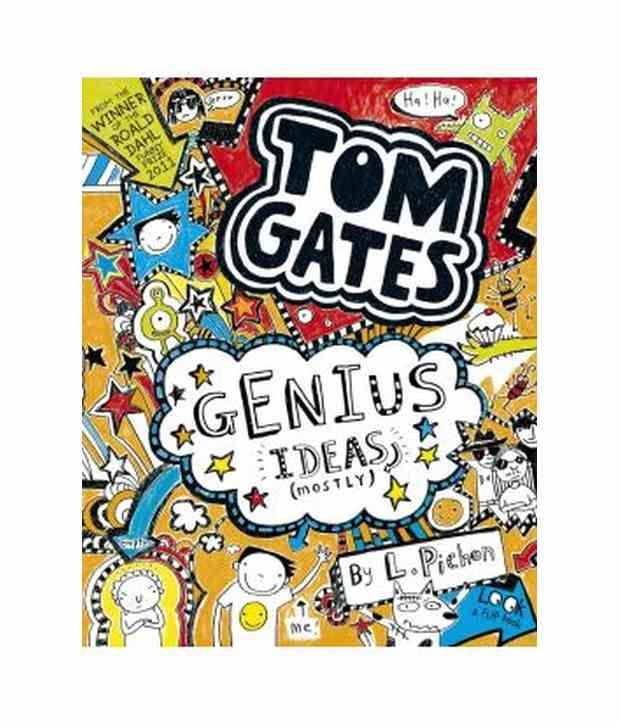 Sorry …. It took me so SOOOOOOOOO long I couldn't be bothered to add in all of the pictures. -_- Anyways! I hope you've enjoyed my article and learn't a lot about Tom Gates and A Tiny Bit Lucky. Goodbyeeeeeee!!!!!!!!!!!!!!