Title: Awful Auntie
Author: David Walliams
Illustrator: Quentin Blake
Characters: Alberta Saxby, Soot, Wanger (Great Bavarian Mountain Owl) Gibbon the ancient butler of Saxby Hall, Detective Strauss and Stella Saxby.
Setting: Saxby Hall.
This story is about a young infant by the name of Stella Saxby. After dealing with the loss of her parents (Lord and Lady Saxby) Stella had to live with her awful auntie Alberta. Her auntie has an owl called Wanger, Wanger was Alberta's eyes and ears around Saxby Hall. Unfortunately for Stella, her auntie wasn't as nice as she looked. She locked Stella in the cellar until she found the deeds of Saxby Hall – written by Stella's father – so Saxby Hall would belong to her. Who would help Stella now?
In this story Stella tries so many ways to defeat her auntie and also pulls some pranks on her by the help of her friend Soot. The two also have tried many ways to escape and have failed terribly on some tries such as: Stella running from Saxby Hall in bare foot and driving her fathers car into the wall. Also here are some pranks that Stella and Soot have pulled on Alberta: covering her face in things, dipping her head into the toilet and putting marbles beneath her bed. These sly acts from Stella have been very entertaining for me and I hope they will be for all of you as well.
I rate this story five stars because it was very entertaining and made me very joyful whilst reading this fabulous story!!
Thank you for reading my article, I really enjoyed this story and I hope you will two!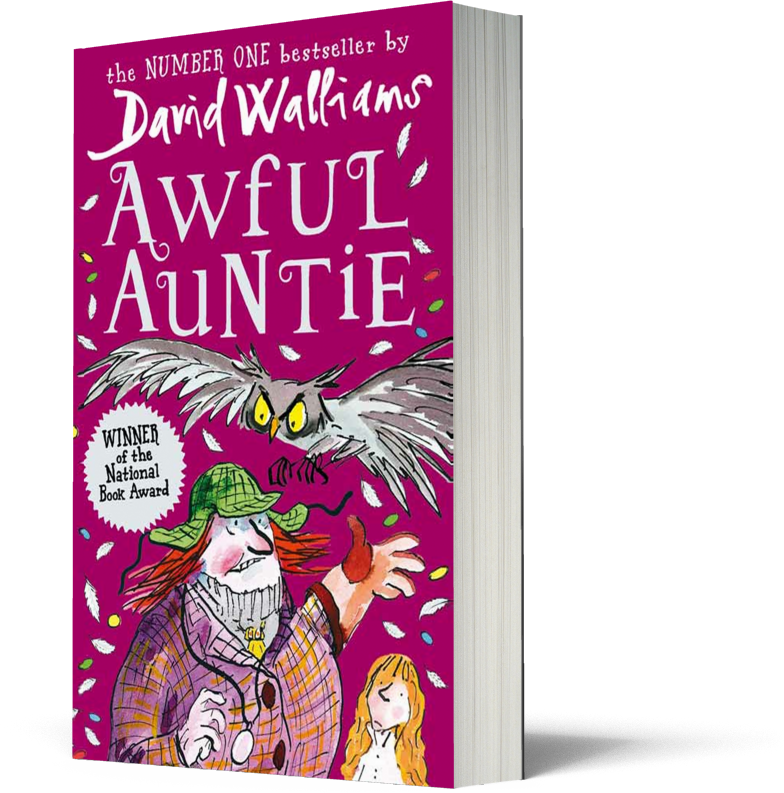 This is the front cover of the book.
This is the famous man who wrote the book, David Walliams.