I have done this because I love Manchester United and I would like to tell you about their 2017-2018 season with a few games, but not them all. If you haven't heard how they did in some of these games this season.LA Galaxy vs Manchester United. Now we are looking at both teams.
LA Galaxy:
Kempin, Smith, Steres, Arellano, Diallo, Jamieson IV, Garcia, Villarreal, Mendiola, Lassiter, McInerney.
Manchester United:
De Gea, Jones, Smalling, Blind, Valencia, Herrera, Carrick, Fellaini, Lingard, Mata, Rashford.
Subs:
Rowe, Van Anholt, Romney, Van Damme, Cole, Joao Pedro, Jones, Alessandrini, Giovani, Boateng and McBean.
Victor Linderlof, Eric Bailly, Paul Pogba, Romelu Lukaku, Anthony Martial, Henrikh Mkhitaryan, Timothy Foso-Mensah, Demitri Mitchell, Matteo Darmian, Axel Tuanzabe, Joel Dinis Castro Pereira and Andreas Pereira.
The game:
LA Galaxy, gets the game underway.
2 minute:
Manchester United goal. Lingard nicks the ball off Smith and puts a fantastic ball into the penalty area to Marcus Rashford, who slotted the ball past Kempin.
5 minute:
Ander Herrera threads the ball into Antonio Valencia, but it goes for a goal kick for LA Galaxy. I thought he should have put a better a ball into Antonio Valencia.
11 minute:
Mata puts the ball into Herrera, but the midfielders ball is blocked by the LA Galaxy defence.
18 minute:
LA Galaxy are on the ball. A bad pass was cut out by Chris Smalling.
20 minute:
A second goal for Manchester United. Ander Herrera gets in with the tackle and gave a great ball into Juan Mata. Then Juan Mata puts a fantastic ball into Marcus Rashford and finishes it off with a belter.
26 minute:
A third goal for Manchester United. Lingard and Herrera did a lovely one to0 and gave a great ball into Fellani and he slotted it in pass the goalkeeper.
42 minute:
Michael Carrick kicks the ball at the goal, but the goalkeeper saves, then Smalling shoots the ball into the goal, but the flag was put up for offside. NO GOAL!
Half time:
LA Galaxy 0-3 Manchester United.
This has been one sided in the first half. Can LA Galaxy get back into the game?
55 minute:
Corner for LA Galaxy. The ball gets kicked around the United penalty area and Lindelof cleared it for a corner.
60 minute:
Double change for LA Galaxy. Garcia and Lassiter are replaced by Alessandrini and Jones.
67 minute:
A forth goal for United. Martial puts the ball to Mkhitaryan and he passes it into the back of the net.
72 minute:
A fifth goal for Man United. Pogba puts a diagonal ball to Fosah- Mensah and he puts it to Martial, who scores a whopping goal.
79 minute:
Finally, LA Galaxy scored a goal. Alessandrini's pass went to Das Santos in the penalty area and is glided into the goal.
88 minute:
Das Santos has got his second goal. Romney heads the ball goal wards and it takes a deflection off Das Santos and it went into the back off the net.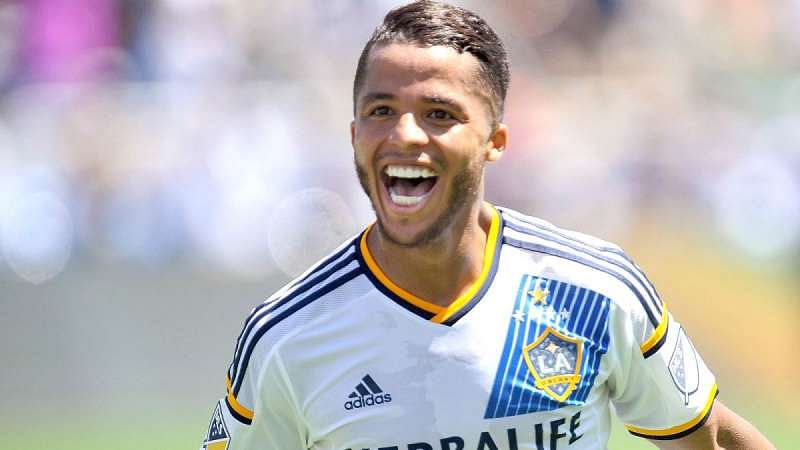 Full time:
LA Galaxy 2-5 Manchester United. That was the best game I'd seen them play in a Pre-season friendly.
On the tour, Manchester United played Sampdoria on the 2nd August 2017. The line up for both teams are:
Sampdoria:
Sampdoria: Puggioni, Regini, Silvestre, Pavlovic, Sala, Barreto, Torreira, Linetty, Praet, Quagliarella, Caprari.
Man U:
De Gea, Lindelof, Smalling, Blind, Valencia, Matic, A.Pereira, Pogba, Darmian, Mkhitaryan and Lukaku.
Subs:
Subs: Tozzo, Simic, Dudo, Djuricic, Alvarez, Verre, Leverbe, Bereszynski, Capezzi, Murru, Bonazzoli, Kownacki.
J. Pereira, Bailly, Fosu-Mensah, Jones, Tuanzebe, Herrera, Carrick, Fellaini, McTominay, Mata, Martial, Rashford.
The game:
Sampdoria kick the game off. In the 3rd minute A.Pereira forces a good sprinting run to separate the Sampdoria defence. In the 8th minute, Daley Blind gives a back pass to David De Gea and scrapes it away with his hands, which makes Daley Blind get a yellow card. In the 9th minute, Daley Blind passes it back to De Gea and cleared it away, but fouled a Sampdoria's player. It was close to going in and nearly all the Manchester United players were like the wall near the goal.
It was a fantastic cross in the middle by Matteo Darmian to Henrikh Mkhitaryan scored a beautiful goal. It was his third goal in the pre-season. It was the best teamwork goal so far. Nemanja Matic was on his debut and he was shining like a star and he has just come from Chelsea and hadn't played any of there pre-season games.
There were a lot of passing and tackling by the oppositions and they gave a few fouls away. Then Manchester United, did the same, but not as much fouls. There was another poor pass by Daley Blind and nearly made an own goal, but David DE Gea did what he always does when there is a poor pass and that is why he is in one of the top five best goalkeepers, in the world and best goalkeeper of all times.
The final quarter of the half was the toughest bit in the first half and it was really hard for the goalkeepers because both teams were taking loads of shots at them and they were doing quick fire saves and there was a lot of targets and they were trying to save them and they saved some of them, but they shouldn't because it would be there ball anywhere. They had corners a little of the time and there was a lot of headers as well, near the goal.
Half time:
Manchester United 2-1 Sampdoria.
2nd half:
47th minute:
Subs:
Michael Carrick, Ander Herrera, Maurouane Fellani and Juan Mata replaces Nemanja Matic, Paul Pogba, Henrikh Mkhitaryan and Andreas Pereira.
52nd minute:
Offside by Barreto, who gave a cross into the box to Capraira to convert the goal, but the flag went up at the correct time and gave a free kick to Manchester United.
56th minute:
Offside, Manchester United disappointed because Lukaku nudged forward to get the through ball and gave the right decision for offside.
60th minute:
Subs:
Anthony Martial and Marcus Rashford replaces Daley Blind and Romelu Lukaku.
63rd minute:
Goal for Sampdoria. Praet got the goal from a great cross and headed and won the header from Chris Smalling and pass David De Gea.
73rd minute:
Torriea was given a yellow card from a recloses challenge on Ander Herrera.
81st minute:
A second goal for Manchester United. Juan Mata picks out the ball from Anthony Martial and got a belter of a goal against the opponents goalkeeper.
Full time:
Manchester United 2-1 Sampdoria
This was a good game, but it was very good game and close to. I thought Manchester United was going to dominate this game.
Manchester City dominated the derby, even though the score didn't show it. Manchester United 1-2 Manchester City. Marcus Rashford scored the only goal for the devils. David Silva and Nicolas Otamendi were the goal scores for Manchester City. It was a very good game, but the ref gave a few wrong decisions.
The 7th April 2018, Manchester United faced they're rival Manchester City, who had won most of they're games. This was a very tough game for both teams. The result was Manchester City 2-3 Manchester United. These are the scores for Manchester City, Vincent Kompany and I.Gundoguan, who has just moved to the club and had a very good season so far. The goals for Manchester United were Paul Pogba x2 and Chris Smalling. This is the best derby I have seen, which I loved. I liked to see that Paul Pogba got 2 and that a centre back gets a goal. This is the best game so far in this season, I think it is. It was a close game and there was a lot of fouls, yellow cards, corners and some free kicks as well.
The next game is against West Bromwich Albion. If Manchester United don't win this, Manchester City will win the league and it will be disappointing if they win the Premier League. I want Manchester United to win the Premier League.
Manchester United had a better half in the first half then the second half. It was goal less at half time and then after the penalty saved by the West Brom goalkeeper, Jay Rodriguez scored a goal for West Brom. It's full time, it's 0-1 to West Brom. Know it's heart breaking for Manchester United because Manchester City has won the league. So the only hopes know is that if Manchester United get into the final off the FA cup, it will be amazing for this team (Manchester United).
Know it's the Final off the FA cup. Manchester United vs Chelsea,who will win the cup? Know the game starts at Wembley Stadium.
The game gives the score At half time, 1-0 to Chelsea. Know the second half ends, 1-0 to Chelsea. I'm really gutted that Manchester United lost the FA cup. I bet they were gutted as well as the Manchester United fans. I thought they played good, but the better side won. Next season, they will be back to win all the cups in England and outside England.
This was a good season for Manchester United. The top goal scorers are: 3. Marcus Rashford 2. Jessie Lingard 1. Romelu Lukaku.
If you want to know more for this season. Go onto SkysportsManchesterUnited2017/18season.