Steve couldn't escape the school. He then heard someone who kept on going "you're..you're…YOU'RE NEXT!" Then he felt a soft brush of a dark cloak on his back.
"Humans we cannot trust! We will never let them bury us!" said the horrible cold and wormy voice. Then a hand touched his back. He turned his head very slowly and saw a skeleton who was a kid.
Steve asked, "Ww…who are you?"
"I'm the kid who got detention everyday-from the horrid headmaster," he replied. The boy said he will give Steve a wish for his headmaster's soul.
Steve explained that he didn't have his headmaster's soul and also he was the most unlucky boy in his class.
"But I was the most unluckiest boy in the world, too!"
"Were You?"
"Yes." Steve shook his hand and said that he wishes that he can get out of the school, but he should have been careful of what he wished for… the end… for now!
I will continue this but for now, always comment for what I should do next! I suggest not a part 3 for now. comment what you think i should do next.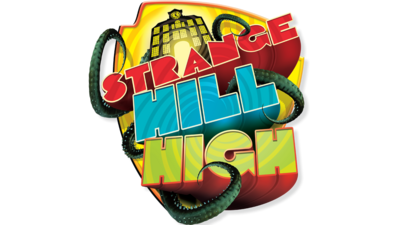 WHAT DO YOU RATE THIS?
This is an actual clip of strange hill high. Enjoy!
Get some toffee or  popcorn,oh and did I tell you get some juice as well if you want, just in case.  just to end this of. Enjoy!